In the Mobile app you can manage your tours or your Teams tours. Any team administration will need to be done in the Management Console at app.ricoh360.com
Selecting and Switching Teams:
Caution: Before you create a tour be sure to check to make sure you are in the correct team.
You can switch Team Switching by tapping on the Team icon in the upper left of your screen called Tours: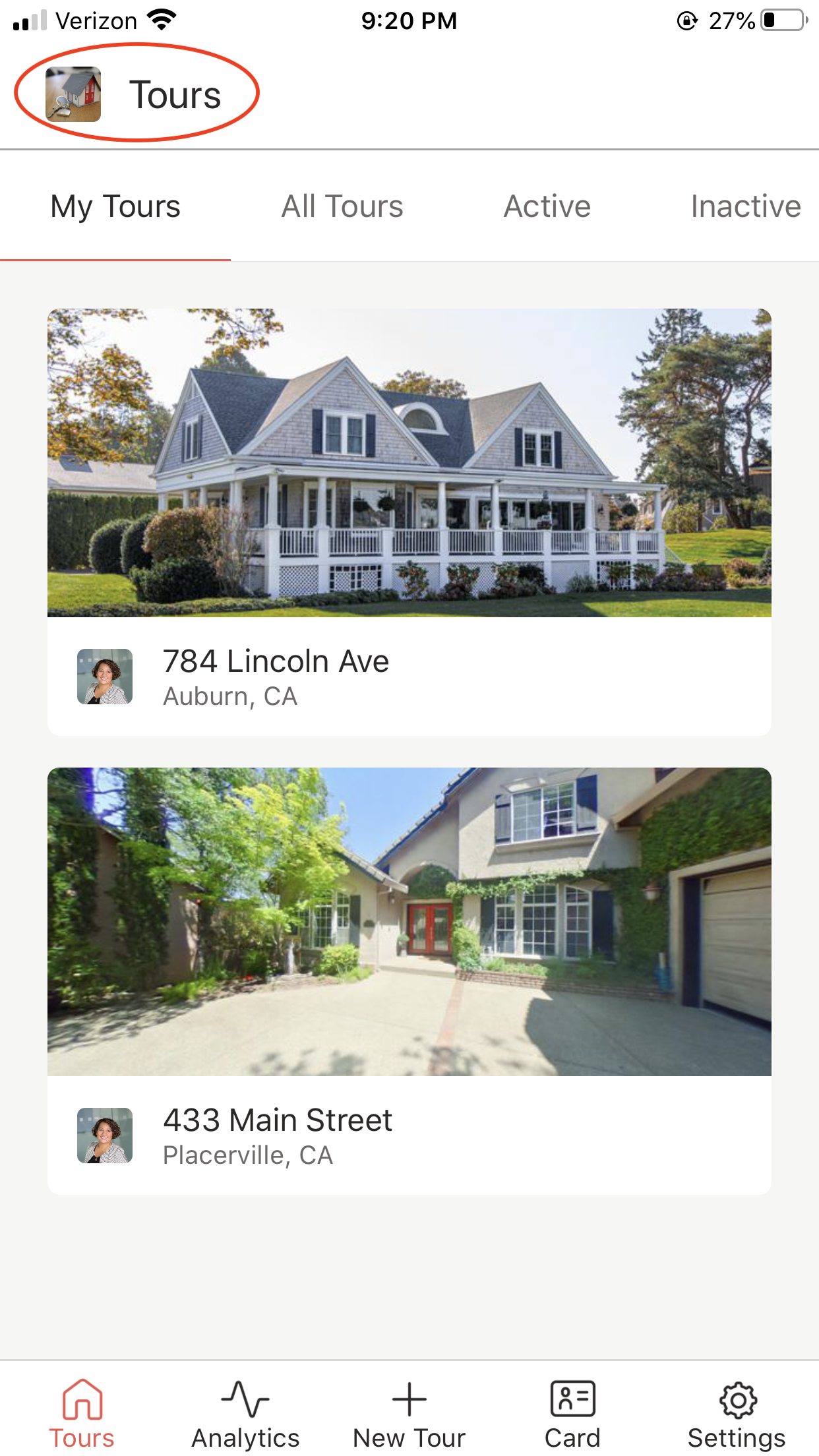 Tap a team to switch to the other team in the list.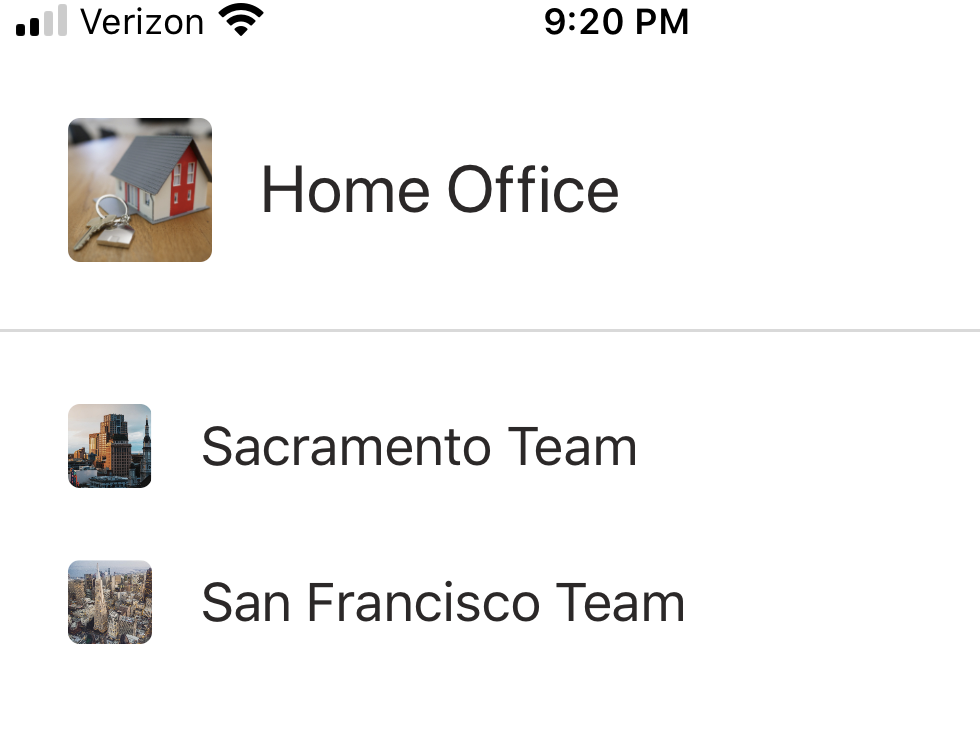 Viewing Team Tours
There are two views for Tours:
My Tours - these are tours that you created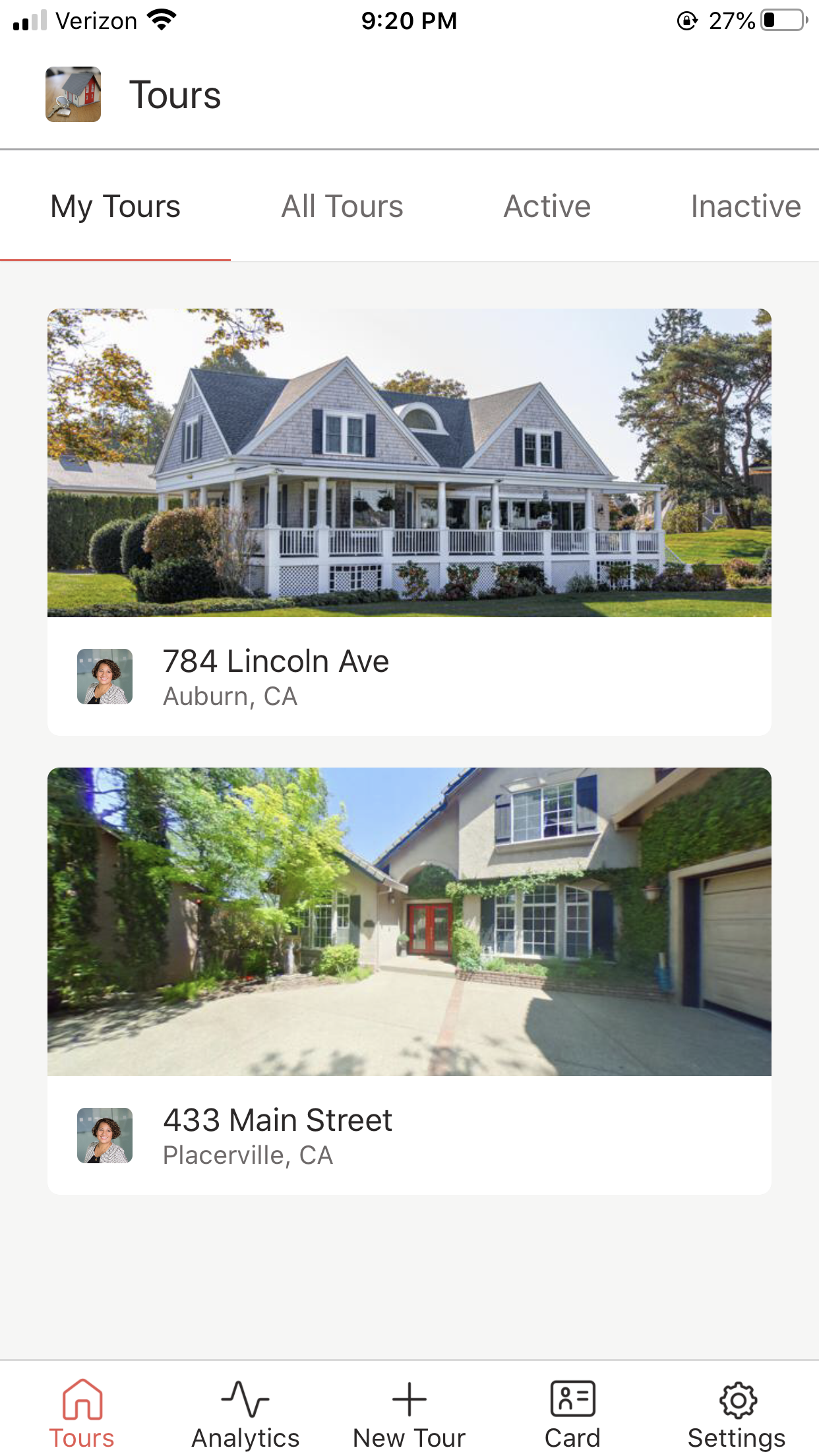 All Tours - these are the tours that both you and your team members have created.