Using the Management Console, you can automatically optimize 2D images from 360° images.
To create your 2D images, log in to your account with the Management Console at app.ricoh360.com account.
Click on the tour where you want to crop the 2D image.
Click on the 3 dots in the upper right corner.
Click Auto Cropping.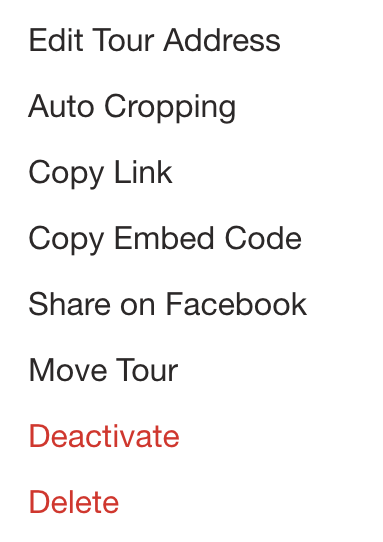 Select a

360°

photo(s) that you want to automatically crop a 2D image from, and then press Execute in the upper right corner.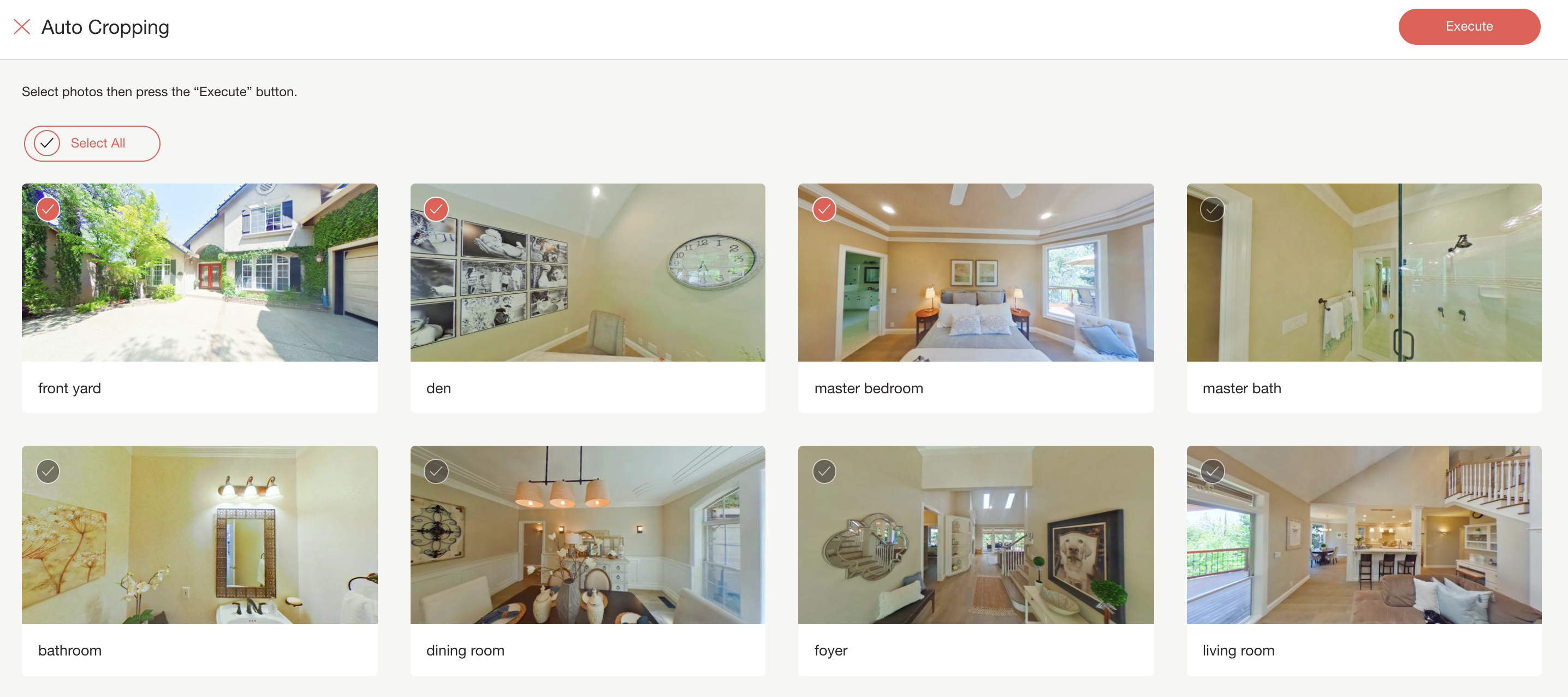 Eight 2D images will be automatically cropped from a single

360°

image. Select the 2D images you want to download and press Export.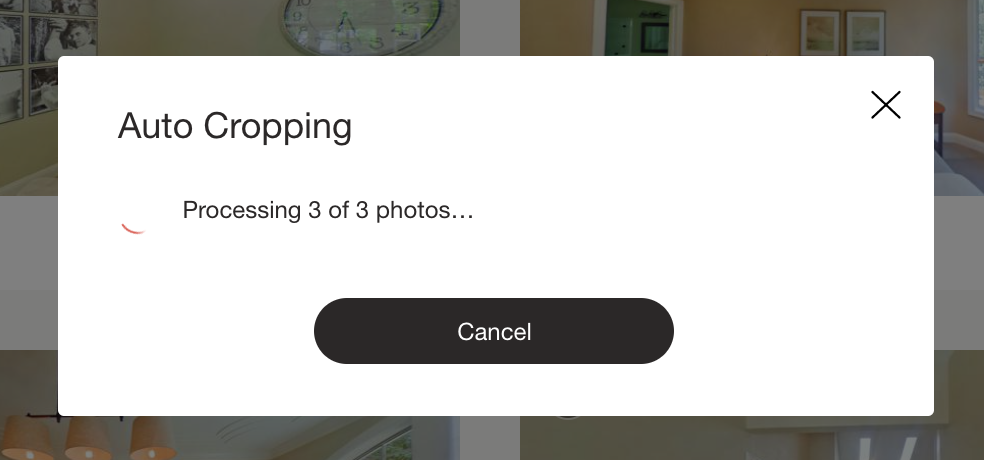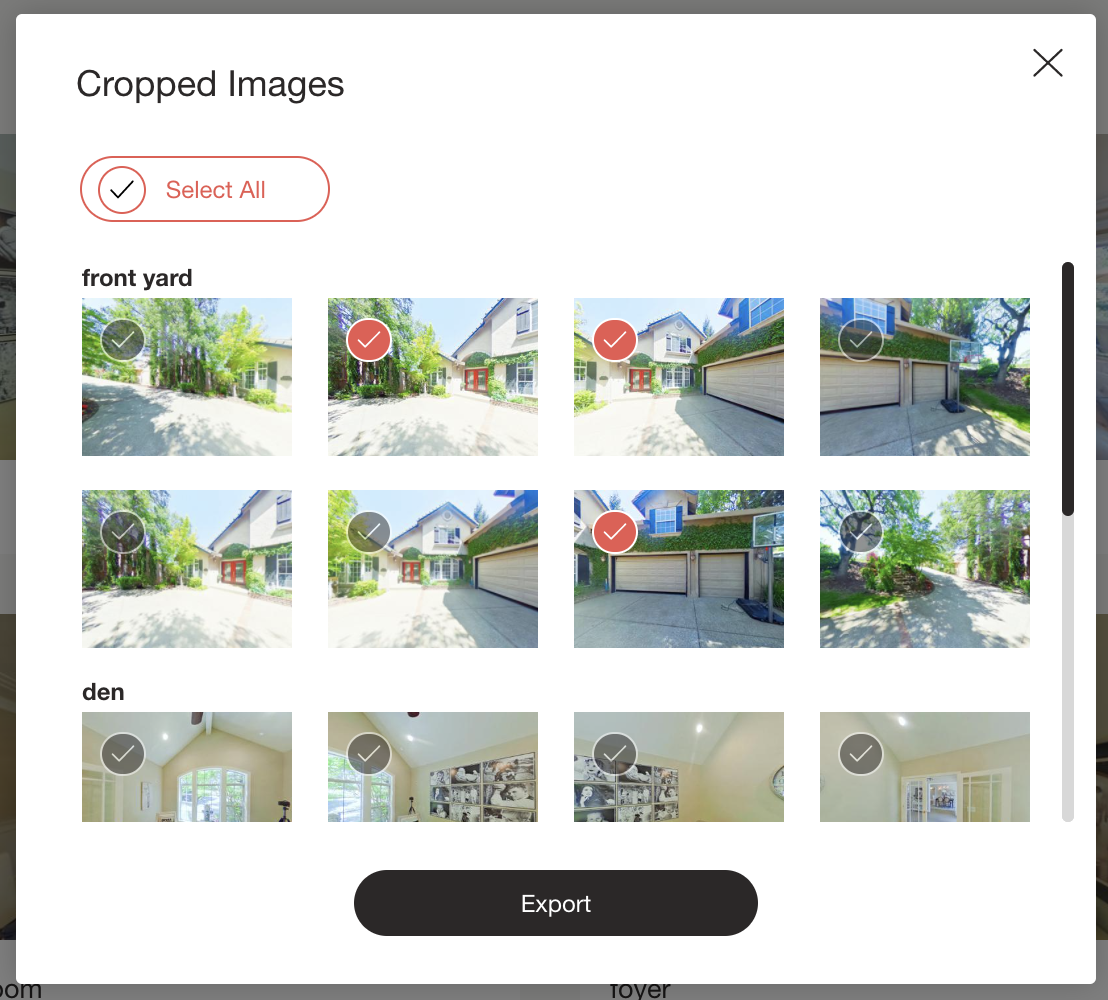 The selected 2D images will be downloaded in zip format.