The following is an introduction to the features released on 3.24.2021.
1.Annotation
We are happy to announce that Annotations have arrived! With this sought-after feature, you will have the ability to insert text or an image to annotate any object in your image, be it a new refrigerator or remodeled kitchen, new flooring, or anything of importance.
This is going to be very informative for your buyers to understand what is unique about your property and will help them in making their decisions faster. This in turn will help real estate agents close deals faster, with Virtual Tours doing the talking for them! This feature is included for all existing users without any additional cost.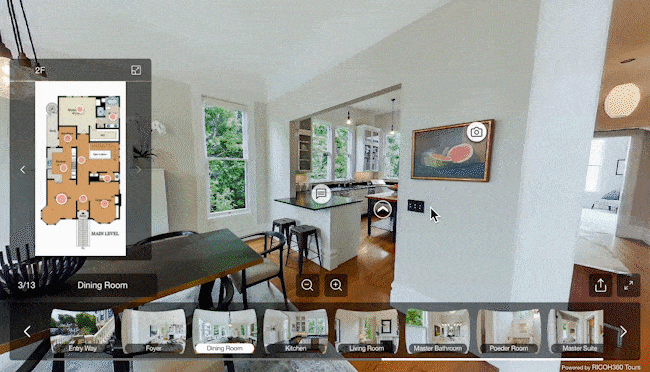 Please click here to see how to set up an Annotation.
Web app: https://help.ricoh360.com/hc/articles/360062219334
2.Starting View
You can set the starting view for an image using the management console or the mobile app.
It is now possible to set the starting position to any direction.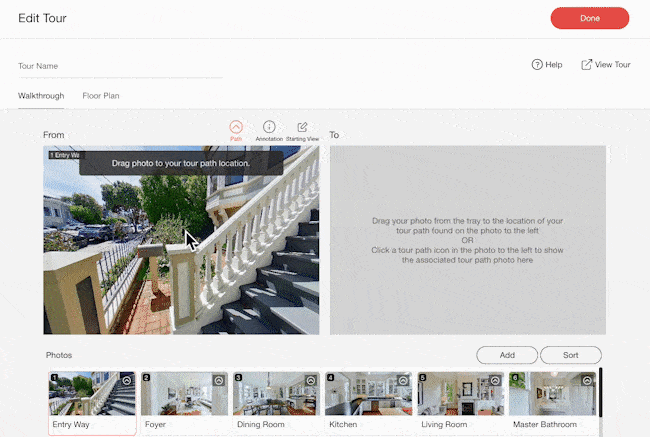 Please click here to see how to set up a Starting View.
Web app: https://help.ricoh360.com/hc/articles/1500004441021
Mobile app: https://help.ricoh360.com/hc/articles/1500004439961