After you launch the link for your tour there are several ways to move around your tour depending on your preview preference.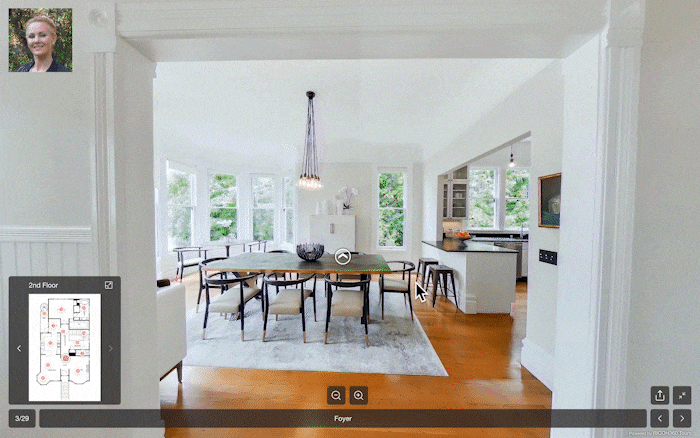 Click on the URL below to view the tour.
https://view.ricoh360.com/0bffa862-bc77-4d43-9690-5f25a699110d
Please operate as follows.
First begin by clicking on the link for your tour.

Tours can be viewed on a computer, tablet or phone.

You can view the tour fully without interacting and watch it fully going from room to room.

2D images interact differently than 360, 360 you can move around the image, 2d is a static image.

Navigate through a room with your finger on a mobile device or use a mouse on your computer. You can sweep around the room viewing the details such as lights, ceiling fans, molding and floors.

Using the Tour Paths,

you can jump from room to room.

You can zoom in/out using the + and - buttons

You can also use the floor plan to navigate around the home.

The large red dot is where you are currently located, the smaller red dots are where you can go.


If you open the tour on a narrow screen, such as a mobile device, click on the icon in the lower left corner to open the floor plan.
Use the

found at the top right corner to view tour in full screen mode.

Use the

left arrow or the right arrow

to move through the images on the film strip below.