Analytics is a great way to see where your potential clients are coming from and how well your virtual tour is doing.
The following numbers are displayed on the analytics page.
Visits
Number of times a published tour has been viewed
Unique
Number of unique users who have viewed the published tour
Sources

The URL of the website that led to the published tour.
The number of visits for each source is displayed in the sources column.
Direct Visit is the number of times the tour was accessed from a source other than a web page (e.g., PC, smartphone application).


If you want to see the analytics results of all the tours published by your team
Select a team
Click to view the results.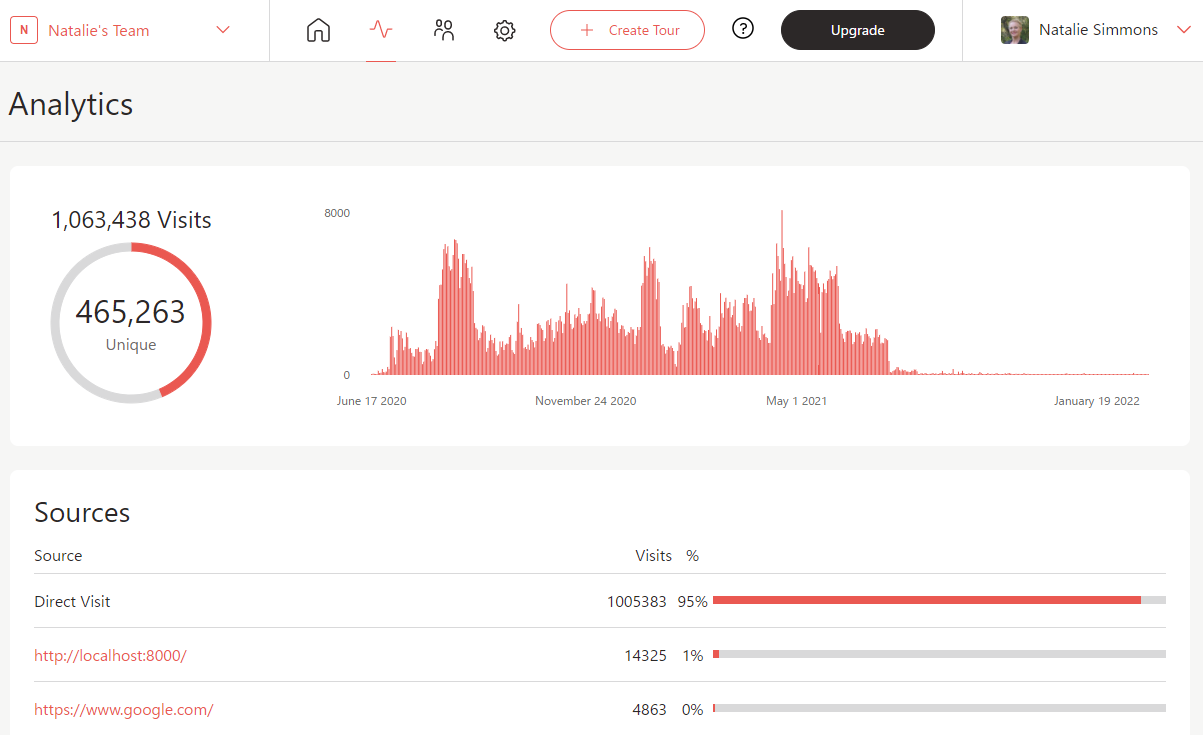 If you want to see the analytics results for each tour you have published
Select a team
Click
Select the tour you want to see the analytics result
Click Analytics to view the analytics results