There are three things you need to create a virtual tour.
Get your tools ready and create your own virtual tour!
RICOH360 Tours Mobile App
RICOH THETA 360° camera
Camera stand
1. Download the app
---
Use the RICOH360 Tours app to create a tour with 360° images. Download the app here:
2. Prepare your RICOH THETA 360° camera
---
If you want to purchase a RICOH THETA, please follow the steps below to get to the purchase page.
Login to RICOH360 Tours Management Console
Click the button at the top right of your screen

Click

Buy 360° Cameras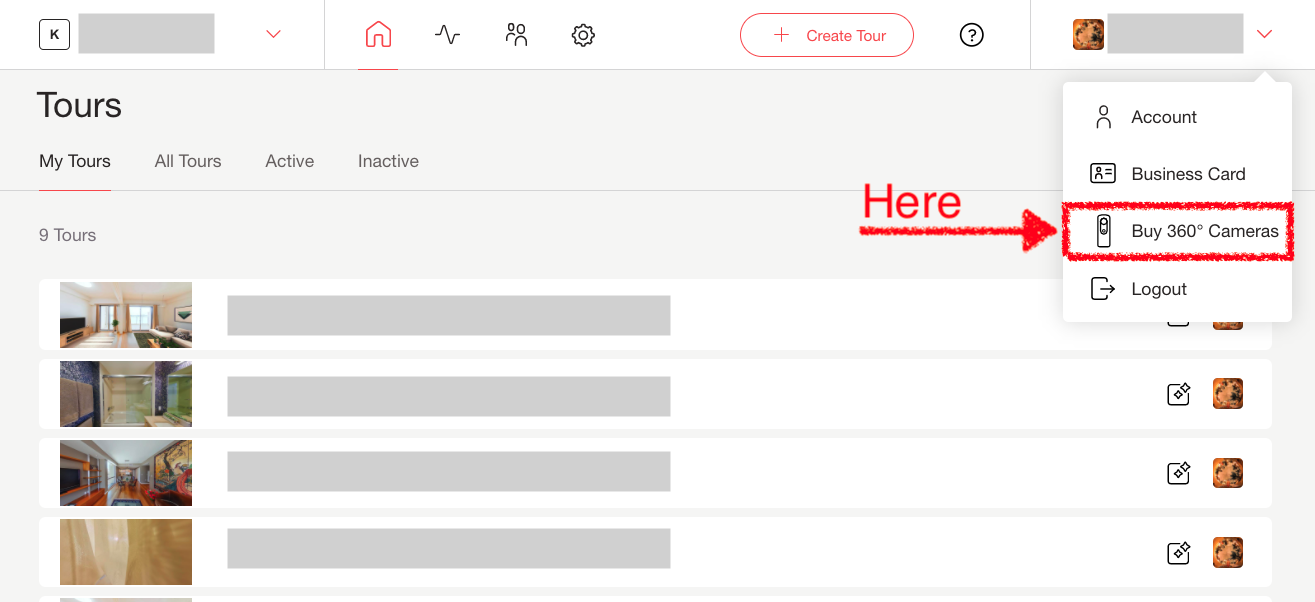 Select the Ricoh THETA 360 camera of your choice from the RICOH360 Tours product page selected above.
3. Prepare the camera stand
---
You will need a monopod or tripod to shoot with your 360° camera.
The monopod provided by RICOH is easy to use and convenient to carry, as it reduces the reflection of the legs in the 360° images.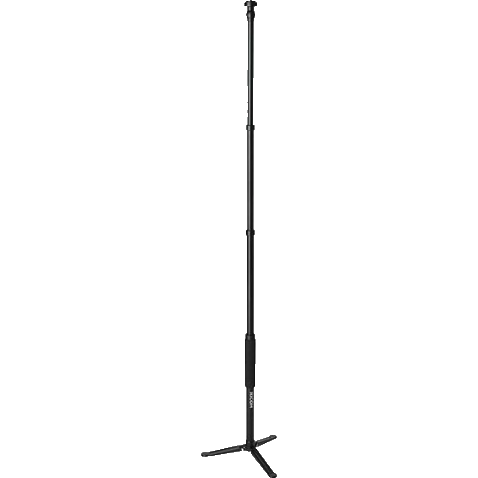 Now you're ready to go!
Let's get to work on capturing your virtual tour!
---
3 steps to create your virtual tour
STEP 1 : Create a tour by capturing your own 360° images --- using the Mobile App←Next!
STEP 2 : Enhance your tour with Tour Paths & Floor Plans--- using Web App
STEP 3 : Complete and share your virtual tour --- using Web App