Click here for a list of specifications
Display position of each item
Brand Banner
The brand banner appears in the upper left corner of the screen in tour viewing mode.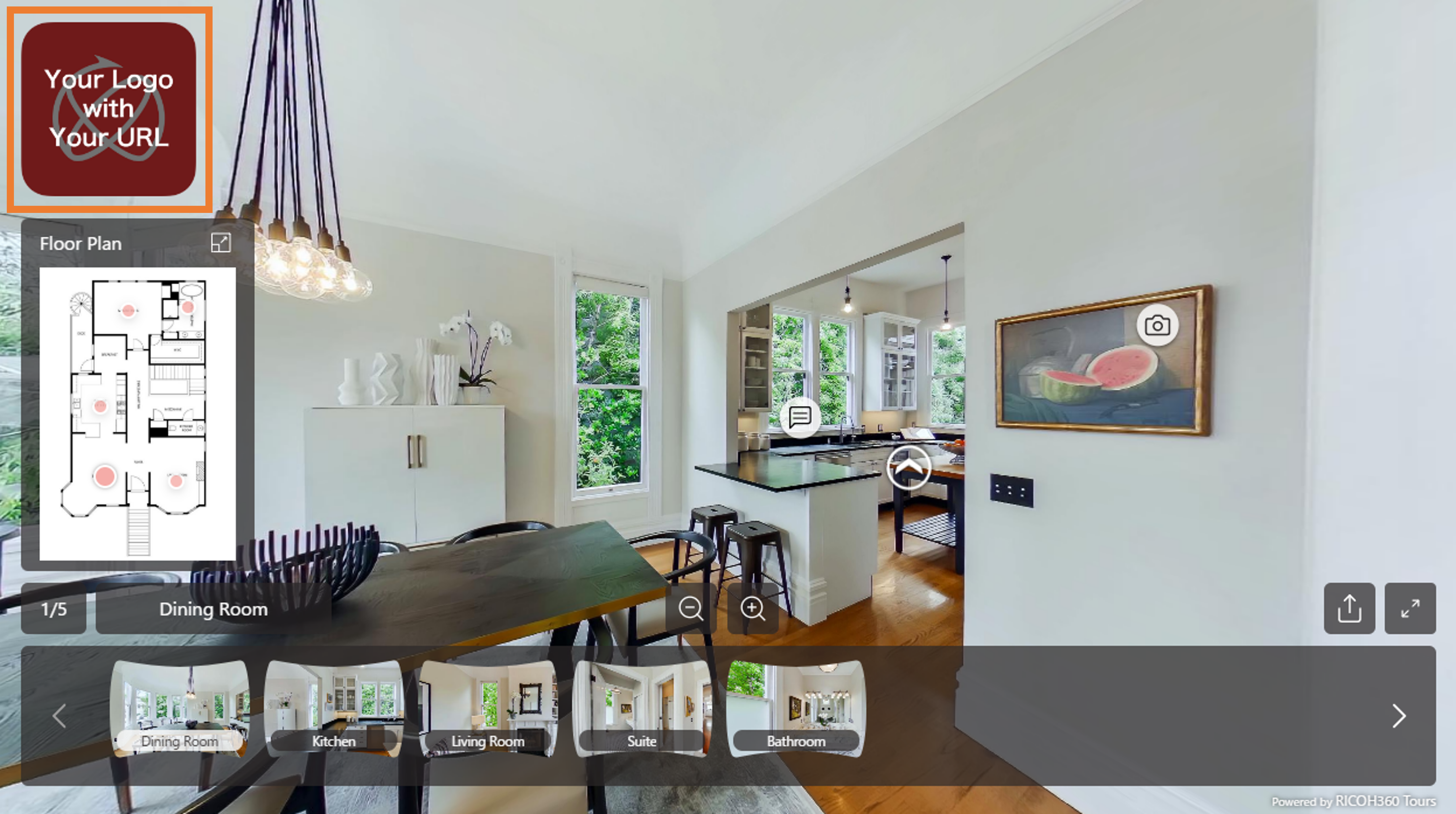 You can set your own URL and direct end users viewing the tour to a specific web page.
Business Card
Tour Sharing When you copy and share a full tour link, the business card will appear on the right side at the bottom of the viewer.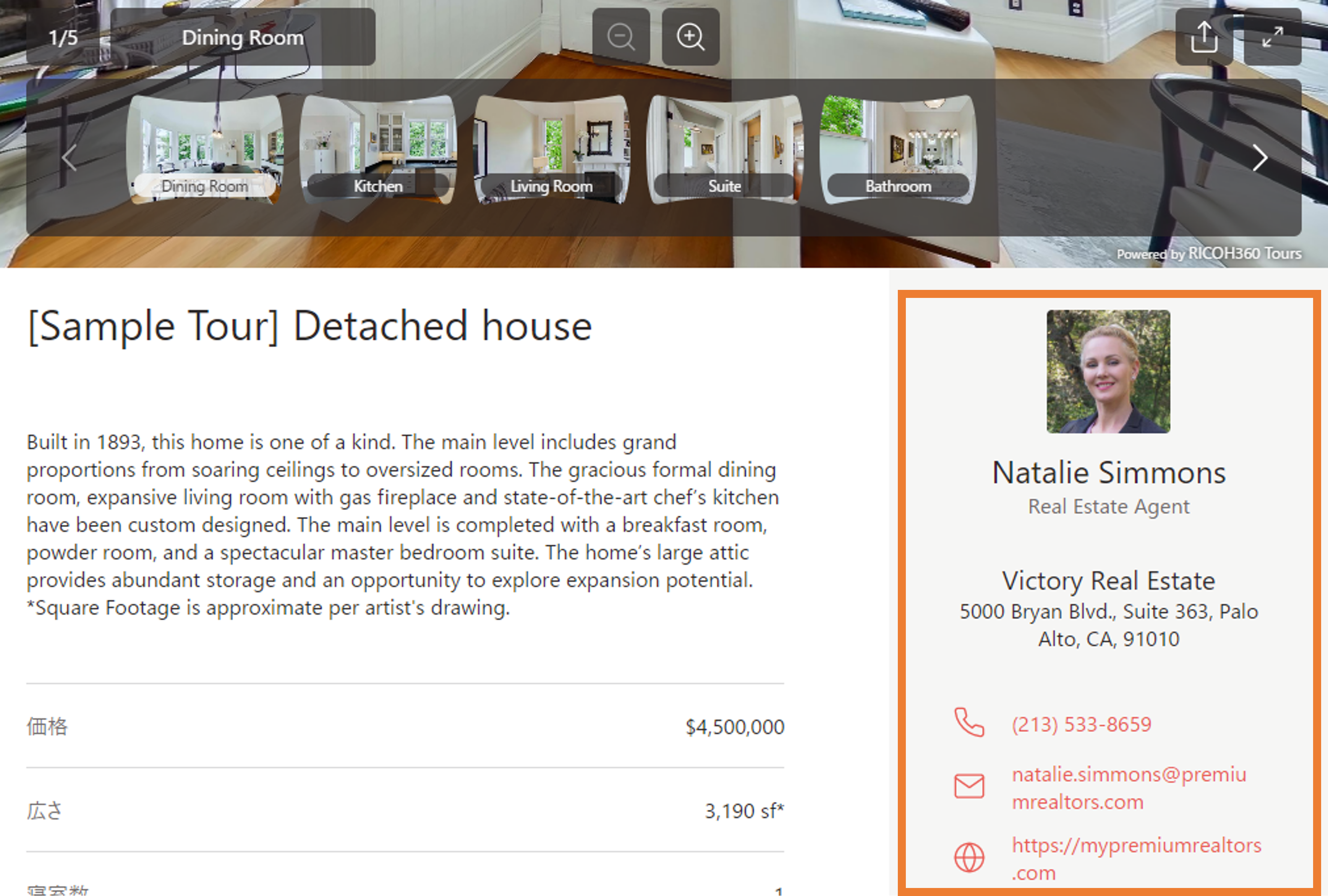 Tripod Cover
Refers to an image used to hide the tripod legs that are reflected in 360° images.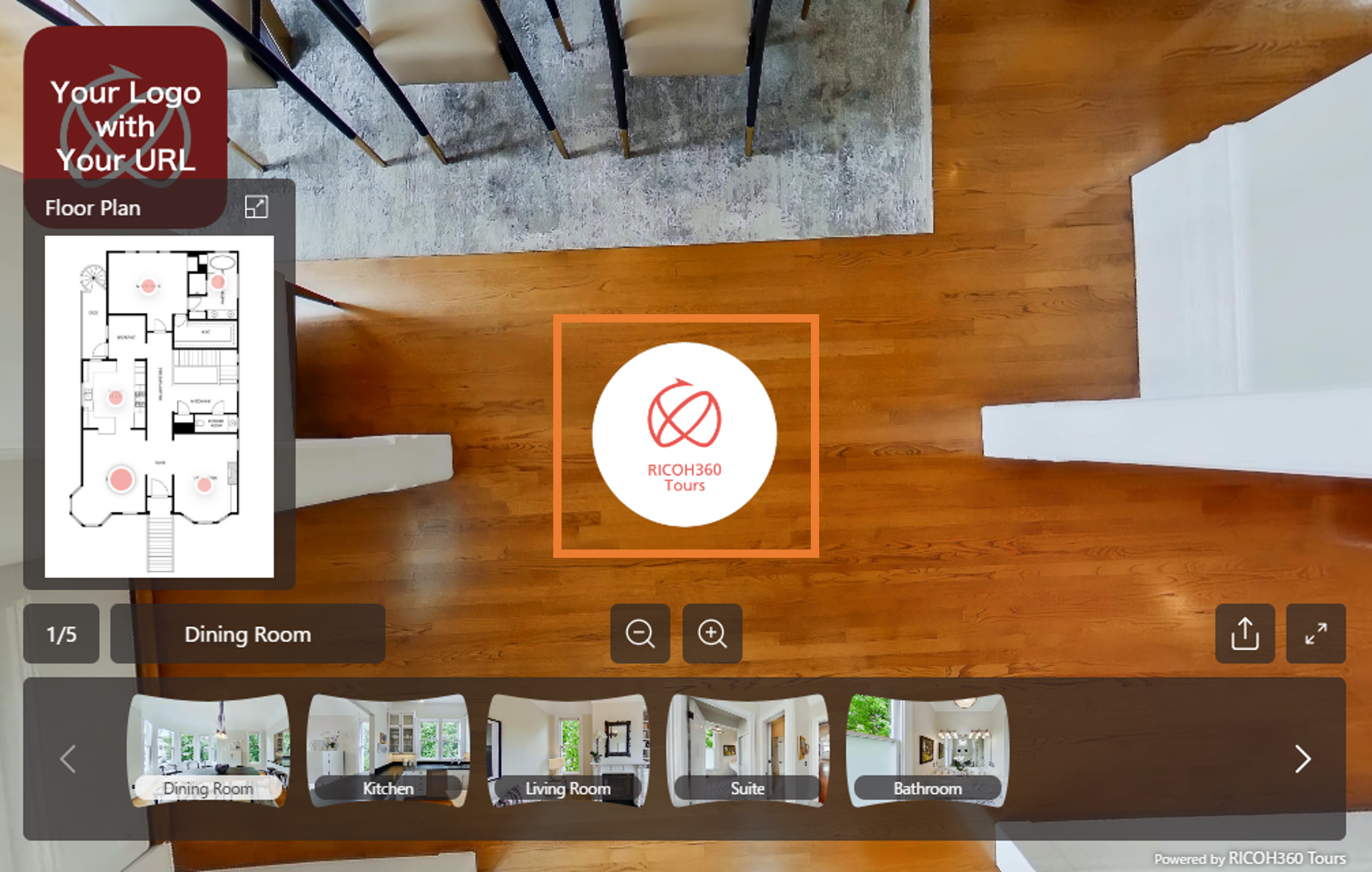 List of Specifications
Brand Banner
Business Card
Tripod Cover

What is displayed

Images set by each team (default) or by each tour (URLs can be embedded)
Image, Name, Title, Company Name, Address, Phone Number, E-mail Address, and Website URL set for each member
Image set by each team (URLs cannot be embedded)
"Do not display" setting
Yes

Always displayed for Full Tour View

Never displayed for Unbranded or Compact Tour Views

Yes
Customize for each tour
Yes

No

No
Settings in the mobile app
No
Yes
Yes
Permissions that can be set

Admin/Owner and Members

Admin/Owner and Members

Admin/Owner
Available Image Formats
JPEG, PNG
Web: JPEG, PNG Mobile: JPEG, PNG, HEIF
Web: JPEG, PNG Mobile: JPEG, PNG, HEIF
Available Image Sizes
Up to 20 MB
Up to 20 MB
Up to 20 MB